Sponsor Packages above 500 Interactive PGK Smart-Apps or Combo Workbooks include:
5 Stand-Up Displays or Posters featuring QR Codes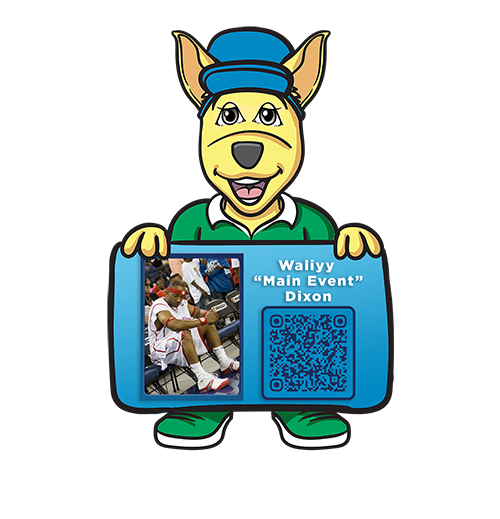 Branded Stand Up Displays can be displayed in Sponsor designated locations, Recipient locations, and the locations of any organizations or businesses that support the Sponsor and Recipient causes.
Furthermore, these large, stand-up displays and posters feature each Sponsor's brand as well as PGK trademarked characters like Kevin the Kangaroo. The QR codes allow children and their parents to access their Power Learning Tools and the other features in thier PGK Clubhouse Memberships.
Additional Marketing Material Options
Additional Stand-up Displays
1 ft. tall - $74.00 *

3 ft. tall - $124.99 *

5 - 7 ft. tall - $400.00 **
Custom, Animated Artwork for Stand-up Displays
Artwork with Shop and a PGK Character - $100.00 **

Artwork with Shop Owner and a PGK Character - $100.00 **

Artwork with Shop, Shop Owner and a PGK Character - $125.00 **
* Allow 1 - 2 weeks for delivery
** Allow 2 - 4 weeks for delivery
*** Allow 2 weeks for delivery